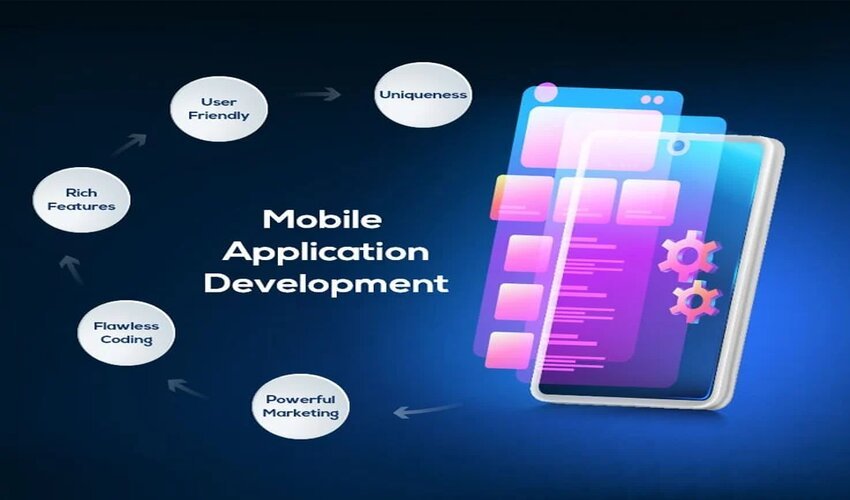 Mobile Business Intelligence or Mobile Business Intelligence (Mobile BI) is a branch of business intelligence specifically oriented to the visualization, consumption and interaction of an organization's relevant information, through the use of mobile devices.
Its purpose is to deliver business information through user-friendly tools and interfaces that are always optimized for each available mobile platform.
The need and demand for Mobile BI has increased considerably in recent years, as executive management is no longer tied to the desktop or office computer. Today, business executives spend much of their workday outside the office or workstation.
The workspace can be anywhere in the world. This type of workforce requires fast and timely access to the mobile app development company data stores, regardless of location, time of day, and content distribution platform.
Mobile BI provides companies that implement it with the agility and capacity necessary to make dynamic decisions on data in real time. Thus, business intelligence becomes more real than ever.
The arrival of mobile devices represents a fundamental transformation in the way people interact with their work teams, in this way mobile devices become much more than email access tools; They are now able to offer immediate visibility into business performance, resulting in timely information for decision making.
Actual Status
Currently, mobility is driving the Business Intelligence market. The introduction and use of mobile devices is increasingly high and everything indicates that this trend will continue over the coming years.
Based on this, we can highlight the following factors that drive the implementation of Mobile Business Intelligence in organizations.
External factors:
The maturity of the devices.
User expectations.
Constant connectivity.
Mobile devices have reached a high level of maturity, functionality and usability are close to a desktop computer. Internet use through cell phones continues to grow and is shaping business-oriented usage expectations to stay informed.
Internal factors:
Increase employee productivity.
Improved efficiency of data delivery.
Access and visually interact with critical business intelligence data.
The correct distribution of data at the right time can mean improved productivity and reduces information search times.
Factors to Consider.
Before a company decides to enable Mobile BI as part of the IT solution, some factors that must be evaluated to ensure success are:
BI Maturity – The company must have a working BI solution in place. This can be evaluated by data quality, number of active users, etc.
Need for mobility.- This can be measured by the mobile workforce and the importance of controls on analytical grounds and operational needs.
Equipment cost – This could reduce the ROI of a Mobile BI solution , if the user base is too large. A company may be forced to provide mobile devices to its employees who are Mobile BI users .
Mobile client cost.- If users use different types of mobile devices, with different operating systems, mobile clients of the same application would be required to work on different operating systems. Which would undoubtedly reduce the ROI of the Mobile BI solution .
The cost of the solution and the availability of the sponsors.- The return on investment has to be compelling on top of the factors described above.
Arquitectura Mobile BI
A mobile device communicates with an application server using a wireless network offered by the mobile service provider through a secure network. Users can work with data and applications both online and offline from application servers. Data components can be stored on mobile devices to allow users to work independently, despite connectivity and bandwidth issues.
Mobile BI Providers.
PushBI Mobile.
Solution that presents performance indicators (KPI) on BlackBerry, iPhone or Windows Mobile cell phones in a very simple to consume way. Users will have an instant view of their KPIs without more work than clicking on the application, and will be able to act on the indicators to see their trend or contact their manager. PushBI enhances the value of investments in Business Intelligence applications since it can be implemented on top of any existing BI solution easily and in less than four weeks. PushBI makes KPIs accessible to more people at any time and place, eliminating the traditional barriers of Business Intelligence solutions. Allows each user to subscribe to those KPIs that interest them or that are under their responsibility.
It has a robust security scheme that guarantees the privacy of your data. Its main features are:
Protection against theft or loss of mobile equipment.
Activation and registration of mobile devices in the system.
Installations with multiple servers in a secure zone and DMZ to avoid exposing your company's information.
Integration with Active Directory.
Regarding general characteristics, the following stand out:
Easy to install, configure and manage.
Rapid development of solutions.
Fast ROI.
Allows you to connect to multiple databases, cubes or XML.
Scalable.
Integrated security.
Technical support service available.
PushBI implementation
The steps involved in a typical PushBI implementation are completed in less than a month. KPI requirements analysis:
Analysis of data sources.
Technical documentation of the project, architecture and security.
Configuration of servers and web services.
Creating connections to data sources.
Security settings.
Testing.
Training.
Implementation and support.
SAP Business Objects Mobile
SAP BusinessObjects Mobile allows you to remotely access Business Intelligence reports, statistics and real-time data with a single click on your portable device. The same Business Intelligence content you work with every day on your computer is automatically processed and optimized for use on compact mobile devices. This allows users to access, examine, and analyze reports without additional training.
With SAP BusinessObjects Mobile, administration and information staff can stay up-to-date and make decisions with the most up-to-date data. Mobile sales and support staff use customer, product, and work request information when and where needed; which allows shortening sales cycles and increasing customer satisfaction.
SAP BusinessObjects Mobile is compatible with a wide variety of portable devices such as BlackBerry, Windows Mobile, etc.
Features and Functions.
Immediate access from virtually any portable device. Get quick access to Business Intelligence reports, statistics, and real-time data from a portable device. The same BI content that users work with every day on their desktops is automatically interpreted and optimized for use on mobile devices.
Users can get alerts when reports are updated or ready for use and even work with reports when they are disconnected from the network. BusinessObjects Mobile supports a wide range of mobile devices; including BlackBerry, Windows Mobile, Symbian OS and any other J2ME 2.0 devices.
Interaction and immediate response. With BusinessObjects Mobile, you can view tables and reporting charts in summary or detail, interact with statistics and analysis, and pan or zoom to better understand the data. You can also control report updates and specify parameters to refine your understanding of the information. Immediately identify report modifications since its last update, improving your Business Intelligence experience on the fly.
SAP BusinessObjects Mobile is a two-way application that allows users to apply changes to the server, such as modifying the underlying data of a report in response to changes. For example, an account manager can increase a client's forecast status while at the client's office.
Easy and quick installation. SAP BusinessObjects Mobile can be deployed in a few days and installed in minutes. Take full advantage of existing SAP Business Objects reports while utilizing existing security. All the trust and reliability of SAP BusinessObjects Enterprise applies to the mobile environment. Aspects such as uninterrupted uptime, fault tolerance, semantic reconciliation, data quality and auditability are inherent to mobile BI implementation. Additional layers of enterprise security are built in to ensure that data does not fall into the wrong hands.
Mobile device installation is quick and immediate without the need for additional management software. Installation packages can be pre-configured with all system settings to make installation really easy, with just one click.
Cognos Mobile.
Cognos Mobile allows users to view and interact with Cognos reports, dashboards, metrics, analytics, and other information in a secure environment. Users receive current, informative and interactive information to help them make decisions, regardless of where they are.
Characteristics.
Provide actionable intelligence to users, regardless of their location or connection.
Reduce the IT burden required to redevelop reports for multiple devices.
Take advantage of mobile network infrastructure; an excellent opportunity for the deployment of a cost-effective business intelligence solution.
Deliver a modern, interactive user experience that includes rapid data analysis and support for making requests and increasing granularity.
Cognos 8 Go! Mobile.
Deliver reports and dashboards created in IBM Cognos 8 Business Intelligence to mobile devices, such as BlackBerry, Windows Mobile, and Symbian S60 platforms, without the need for additional review or maintenance.
Characteristics.
Developed specifically to provide users with real IBM Cognos 8 BI reports, not static interpretations or OEM reproductions.
The single authoring environment allows users to access all BI content regardless of language or local considerations. There is no need to build and maintain a separate mobile BI implementation.
Users can benefit from native mobile device behaviors such as scrolling, touchscreen technology, and tapping to navigate reports and menus.
Remote installation and centralized management allow you to distribute features and updates to users quickly.
Unique security, including authentication, authorization and encryption, extended to meet the needs of mobile users.
Compressed data storage to be viewed and used offline.
MicroStrategy Mobile.
MicroStrategy Mobile is an interactive interface to the MicroStrategy BI platform that allows mobile business users to run reports and dashboards directly from their mobile devices (iPhone, iPad, BlackBerry). With MicroStrategy Mobile, business users receive the same reports on their smartphones as they do through MicroStrategy Web, MicroStrategy Office, or MicroStrategy Desktop, without the need for them to undergo format changes or adaptations.
Designed for all levels of users, MicroStrategy Mobile reports are displayed in an easy-to-view and navigate format, allowing users to review, analyze and interact with the data at their convenience. Users can also access reports even if they are offline.
Features and Benefits.
Quick access to business reports and dashboards, using a friendly and intuitive user interface, which allows you to analyze business intelligence easily and interactively.
Effective and efficient use of the resources of the device in which it is used.
You schedule the receipt of reports and dashboards at a time that works best for you.
MicroStrategy Mobile leverages the same robust security features as the MicroStrategy platform.
Instant access to BI from anywhere, anytime, even when the device is not in a service area.
There is no need for editing tools on the device on which it is used, as all reports already exist in MicroStrategy.
Roambi Mobile.
Roambi is an innovative business mobile application development company which transforms a company's data and reports into versions capable of being viewed from mobile devices. It allows you to quickly access and analyze a company's information from an iPhone and/or iPad device, which allows decision-making to be carried out in a smarter and faster way, anywhere and anytime.
Roambi for iPhone.- Innovative application that quickly transforms business reports and data into secure and interactive visualizations, delivered immediately to any iPhone.
This allows professionals to view, interact and share company information in the moment, providing insightful and intelligent analysis, ideal for decision making.
Roambi for iPad – Cleverly designed to take advantage of the iPad's larger screen size, it also includes several new features such as analytical and benchmarking trends.
Author Bio:
Glad you are reading this. I'm Yokesh Shankar, the COO at Sparkout Tech, one of the primary founders of a highly creative space. I'm more associated with digital transformation solutions for global issues. Nurturing in Fintech, Supply chain, AR VR solutions, Real estate, and other sectors vitalizing new-age technology, I see this space as a forum to share and seek information. Writing and reading give me more clarity about what I need.