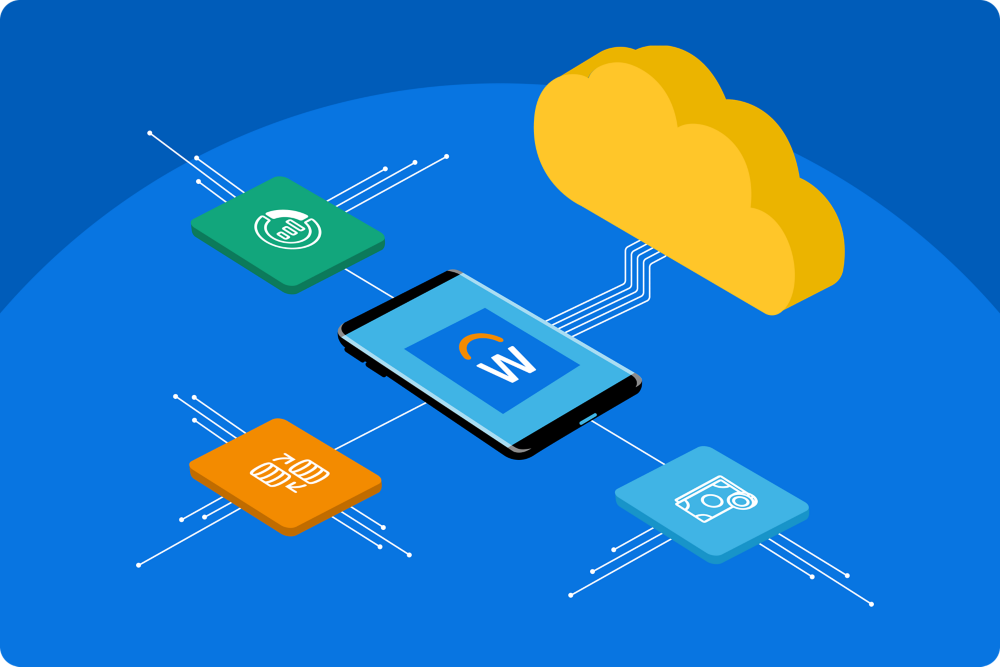 Choosing the right HCM plays an important role in your Organization. Workday is one of the leading cloud-based Human Capital management software. With the unique HR & Finance system, Workday gives us full visibility to make data-driven decisions. Workday will improve payroll and HR compliance, reduce risk and provide the best data for decision making. Because of its many features and benefits, Workday has become a choice for different organizations and offers many job opportunities. By Workday Course, you can learn HR management and Talent management modules very clearly.
Workday and Oracle are both HCM softwares that include a wide range of tools to manage human resources for medium and enterprise-sized companies. As both the softwares perform essential functions for business, we can find a lot of the same tools in both the softwares. Let us compare these two softwares in this post.
HR Management:
Both Workday and Oracle Human Resource Management Systems emphasize the financial importance of employees as company revenue drivers and talent resources. These two tools were designed to connect to the financial databases and talent resources of the company integrating HR into the overall revenue growth model directly. It helps CFOs and CHROs to make financial decisions together on all information available.
Analytics and predictive modeling:
Workforce planning tools of Workday provide HR leadership with an overview of the total cost of the workforce from a historical point of view. They can utilize this data to create predictive models, which helps us to make better use of the human resources of a company. It includes creating hiring and recruiting models with the help of project management visualizations and popular spreadsheets to drive hiring projects and approvals of budget within a timeline.
Workforce Modeling of Oracle utilizes internal data intelligence tools for understanding the reorganization and possible hiring needs depending on the potential business situations. The workforce prediction tool utilizes data visualization tools and business intelligence tools to provide information on all hiring and employment data. These tools were developed for HR teams with very little coding. Based on the individual details, HR executives can predict future openings and high performance.
Compensation and financial trending:
Workday and Oracle offer HCM tools that enable business leaders to examine human resources in the broader context of the overall financing of the company. The executives can make better decisions related to hiring, salaries, and benefits.
Workday provides industry references and utilizes the analytical database of the software to help companies compete in the marketplace and attract the best. Companies can add remuneration incentives such as bonuses, rewards, and stock options according to personalized rules.
Oracle gives executives access to measures of total compensation like base salary, bonuses, and supplements. HR teams can monitor compensation in the Admin Portal and design compensation plans according to the business strategy.
Benefits and Work-life solutions:
Benefit management solutions in Workday help HR in understanding how to plan offerings and enrollment levels affect the overall business financials. Since all of this information is saved in a centralized location, HR teams are reducing their use of manual audits and streamlining their periodic tax reporting.
A benefit portal is offered by Oracle to the individual employees to get their own benefits by protecting employee privacy to complete high-level work. All benefits information is brought together in the Oracle database, and HR teams can view the profitability of each benefit plan in the dashboard and by advanced reporting tools.
Talent management:
Both Oracle and Workday have different definitions for talent management. In Workday's perspective, talent management defines individual skills metrics, leadership potentials, organization potentials, etc. It has different modules for managing payroll, recruiting, employee education, etc. In Oracle's Perspective, talent management includes everything – retention process, talent acquisition, compensation, recruiting, and learning.
Recruiting tool of Workday gives a good experience to the candidates, HR executes and recruiters. Recruiters get an overview of the important recruitment tasks they perform every day and can tailor the dashboards with shortcuts. This tool connects the compensation strategy module directly and gets the new hires on board. Recruiters can find the best candidates with access to performance management tools.
Oracle's recruitment tools cover the entire cycle of acquiring employees from a self-serve, data-driven career site that attracts the best candidates. Oracle's recruitment tool will divide the candidate based on their skills. This tool runs on oracle database infrastructure, so the whole process is available and searchable for analysis that drives innovation
Workday offers payroll. Once the employee data is entered into the recruiting software, it transfers to the payroll automatically. Payments and compensation are also directly managed by this tool. It provides more control to HR.
Payroll management of Oracle falls under the HR module, and compensation comes in the talent management module. But these modules work perfectly with each other. Teams can manage payroll output to the processors of third parties within the cloud or turn off controls directly from the system.
In a single interface, Workday combines social-collaborative and corporate learning. It also supports social sharing, peer learning, content sourced to support learning initiatives from the workday content cloud. As learning modules are in the same system with management and HR tools, Teams are able to link their learning to organizational objectives and individual performance management.
Learning modules of Oracle are built to provide the managers and individuals the power to share, participate and create custom learning experiences. Social and collaborative learning tools bring the whole team together around business objectives and organizational priorities. HR or managers can create automated learning experiences for the quick onboarding of new team members.
Workday takes a long time to implement it correctly across a corporation. In addition to the customization inherent in a comprehensive system, in-depth training is needed to understand how to use the system correctly for all business parts. Plan to use change management tools and potentially contract with an external implementation consultant to make sure your company takes full advantage of all the capabilities of the software.
Oracle HCM is also very difficult to implement correctly. Implementation is a bit easier for the companies that already use Oracle ERP or database because their data lives on Oracle. Companies that recently migrate to Oracle HCM will consider hiring a third-party consultant to control the implementation and provide detailed, mandatory training for the employees.
We have discussed the similarities and differences between Workday and Oracle HCM. When you want to choose the right platform for your Organization, just list out your priorities. Then you can find the HCM, which offers you the right combination of modules as per your requirements.
Author Bio:
I am K. Pavan Kumar, Working as a content writer in HKR Trainings. I Have good experience in handling technical content writing and aspires to learn new things to grow professionally. I am expert in delivering content on the market demanding technologies like Workday  Course Training , PTC Windchill Course, Arcsight Training, and Looker Training, etc.